Glass Pour-Out Round Bottles
Pour-Out glass bottle comes in special amber glass color that offers UV protection of your product. Ideal for essential oil and other liquid use, the neck area features an extended lip to help prevent dripping during pouring.
Our Pour-Out bottles are ideal for essential oil and cosmetic / personal care products. Comes with high quality Phenolic or Urea plastic caps with LDPE cone liner that offers a leak-proof seal.
Click on the product image or product name to review bottle specifications and cap options. If you have a project that require frequent shipments of bottle, or bulk quantity (pallet or truckload quantity), contact us at 866.BUY.BTLS for a custom quote.
Essential Oil Quick Tip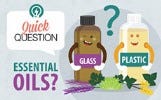 If you are looking to store "pure" essential oils, it is necessary to use glass or aluminum. Essential oils may smell great, but they are actually extremely potent. Damage and deterioration is a common problem to plastic containers that hold essential oils. "Diluted" essential oil, on the other hand, can be stored in plastic bottles.
Are Glass Bottles / Jars Food Contact Safe?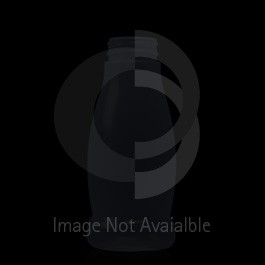 Yes! Most of our glass bottles and jars are made of Type I or III, which are classified by FDA as GRAS, or "Generally Regarded As safe". For more information about food-grade safe containers, Click here.
What Goes On A Food Label?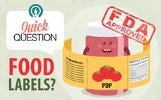 The FDA requires that the label must be split into three separate sections; the principle display panel, information panel, and nutrition label. Find out more here.
Pallet Quantity Cost And Shipping Options
If you wish to order a pallet or more, please contact us at 866.BUY.BTLS or email us here for pricing and LTL shipping options.