Plastic Cylinder Bottles
Plastic cylinder bottle has a narrow neck design and tall, flat round labeling surface that is ideal for a wide variety of personal care, household, pharmaceuticals, and food products. Made of a wide variety of plastic resins including PET, HDPE, and LDPE, BottleStore carries a wide variety of sizes and neck finish for your cylinder product needs. Choices from multiple plastic and metal screw caps, dispensing caps, and pump options. Bulk quantity pricing and discounts is available. Contact us at 866.BUY.BTLS if you have any questions.
Which Plastic Is BPA Free?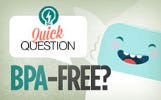 PET, HDPE, LDPE , PP, and PS are all BPA Free. Learn more about BPA and which plastic resin contains BPA here.
Which Plastic Bottle / Jar Is Food Contact Safe?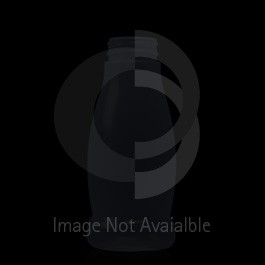 Are you looking for the perfect bottle or jar for your food or beverage product? You may have heard about food-grade safe bottles and jars, but how can you be sure the glass bottle or plastic jar you have selected is food-grade safe? Time for some answers. Click here for more information.
How To Make Sure Your Cap Is Secured Correctly?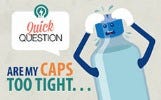 Application torque is the rotational force with which a closure is applied to a bottle or jar. Measured in lb / in, rule of thumb for application torque measurement half (50%) of the diameter of the closure. For example, a 43mm closure should have an application torque of between 21 to 22 lb /in. Find out the suggested application and removal torque for your size Click here.
Pallet Quantity Cost And Shipping Options
If you wish to order a pallet or more, please contact us at 866.BUY.BTLS or email us here for pricing and LTL shipping options.