150cc (5.07) WHITE HDPE S-Packer Wide Mouth Round Plastic Bottle - 38-400 Neck
Made in the U.S.A.
100% Recyclable, BPA Free Material
Wide body panel for silkscreen decorating and label application
Opaque White
Wide Mouth 38-400 Neck Finish
High-Quality HDPE Plastic
Additional Information
More Information

| | |
| --- | --- |
| Price Per | $0.24 |
| Size | 150cc |
| Over Flow Capacity | 162.5 cc +/- 6 cc |
| Color | White |
| Material / Resin | HDPE |
| Shape | Round Packer |
| Neck / Closure Diameter | 38 |
| Neck Finish | 400 |
| Diameter / Width | 2.093 in +/- 0.031 in |
| Height | 3.725 in +/- 0.047 in |
| Item Length | N/A |
| Carton Pack | 525 |
| Cartons / Pallet | 16 |
Shipping / Freight Information
Our 150cc (5.07oz) White HDPE Wide-Mouth Packer bottles are ideal containers for a variety of applications. The 38-400 neck finish provides a wide mouth, ideal for supplements and product in tablet, or capsule form that require ease of access.
The opaque white color of this container provides some protective properties for light-sensitive product, ideal for products containing natural ingredients. The wide body panel welcomes the enhancements that silkscreen decoration and label application can offer for improved shelf appeal.
This high-quality HDPE container is ideal for the pharmaceutical and nutraceutical markets and related applications but this container is flexible enough to find utility in the following:
Personal Care
Homeopathic Products
Herbal Infused Capsules
Dry Ingredients
Caplets
Vitamins
This container is compatible with most in-stock 38-400 plastic and metal closures for a complete package solution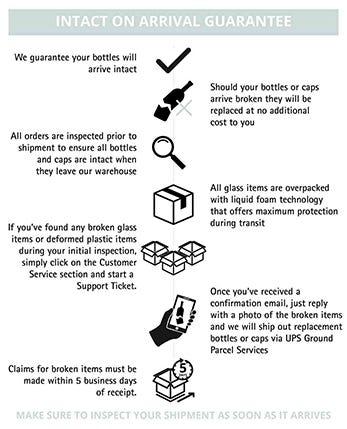 Customer Reviews
Perfect product

Thats what we need. Perfect products. Five stars!! Thank You!!