Made in the United States
100% Recyclable Glass
BPA-Free
Wide-Mouth Container
Convenient 12-Pack Reshipper
Additional Information
More Information

| | |
| --- | --- |
| Price Per | $1.39 |
| Size | 32 |
| Over Flow Capacity | 1130ml |
| Color | Flint |
| Material / Resin | Type III Soda Lime Glass |
| Shape | Mayo Round |
| Neck / Closure Diameter | 70 |
| Neck Finish | 470 |
| Diameter / Width | 3.96in |
| Height | 6.53in |
| Item Length | N/A |
| Carton Pack | 12 |
| Cartons / Pallet | 110 |
Shipping / Freight Information
Introducing our 32oz (960ml) Flint Glass Mayo Round Jar! This sturdy jar is made of Type-III soda-lime glass, making it a safe and ideal choice for food products. Its straight body panel is perfect for adding your personal touch with silk screen decorating and labels to create a unique package.
Use our glass jars for any of the following applications and markets:
Relish
Dry Ingredients
Spices
Dressings
Nut Butter
The jar features a tall 70-470 neck finish for easier application and removal of continuous thread (CT) closures. Our in-stock, ready-to-ship 70-470, 70-450, 70G plastic and metal CT closures are compatible with this container. Choose your preferred plastic or metal closure to complete this 100% recyclable package solution.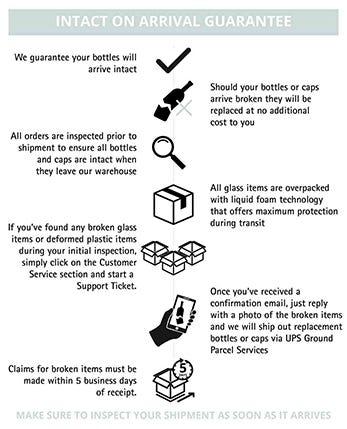 Customer Reviews
Great glass,, too many emails

The glass gets a good review. Sending me so many emails does NOT get a good review!