Made in the U.S.A.
Industrial Strength PP Plastic
Dual Enhanced Liner - F217 and Teflon
Ribbed sides for easy application and removal
Unique Beveled Top Edge
Additional Information
More Information

| | |
| --- | --- |
| Carton Pack | 100 |
| Price Per | $2.01 |
| Neck Finish | 400 |
| Neck / Closure Diameter | 70 |
| Color | Black |
| Material / Resin | PP |
| Diameter / Width | 2.86in +/- 0.010in |
| Item Length | N/A |
| Height | 0.482in +/- 0.010in |
Shipping / Freight Information
Our 70-400 Black Rib Side Plastic Screw Cap with a Teflon F217 liner assembled is an industrial-strength class closure.
The fine-rib sides of the cap provide easy application and removal of the closure from the container. The closure is made with high-grade PP plastic to withstand applications requiring industrial strength materials to hold up to some of the harshest products in household chemical industrial markets. The closure features a beveled edge for that unique shelf presence
This closure is ideal for the following applications and markets:
Acidic products

Volatile Chemicals

Household Industrial

Petroleum Sampling

Bleach

Chemical Industrial
The closure features a Teflon F217 liner, ideal for applications requiring enhanced protection for the base liner (F217). Teflon adds enhanced resistance to corrosive chemicals, volatile solvents, and various sensitive compounds - resistance that the F217 liner could not alone withstand.
For additional knowledge about liners and their functions, visit our The Bottle Blog post: Understanding Liners, and Their Appropriate Uses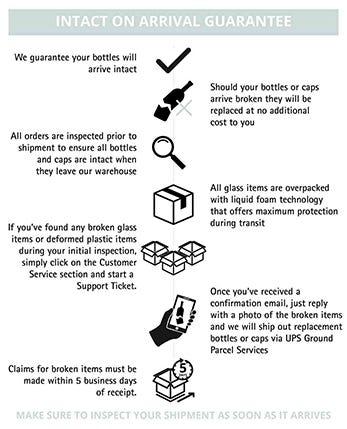 Customer Reviews
Administrative Assistant

Lids were great and our Lab techs loved them.