Bottle up something special with empty kombucha bottles that are ready for bold flavors, probiotic blends, and custom-crafted labels. BottleStore.com offers dozens of empty kombucha bottles you can personalize to match your brand aesthetic.
Show off a brightly colored beverage using a clear PET plastic bottle or get bonus light-filtering benefits from amber glass that can help prolong an item's shelf life. Choose coordinating lids that help you complete the look when you choose between sleek screw-tops, high-quality caps, and tamper-evident seals that empower your customers to shop confidently.
Whether you're bottling up a lavender and rosemary kombucha or putting your dragon fruit kombucha blend to the consumer test, the suitable bottles matter more than you may think — picture BottleStore.com's empty kombucha bottles as a blank canvas. With labels, product stickers, and your beverages, you can transform a seemingly ordinary bottle into something that leaps off product shelves and landing pages.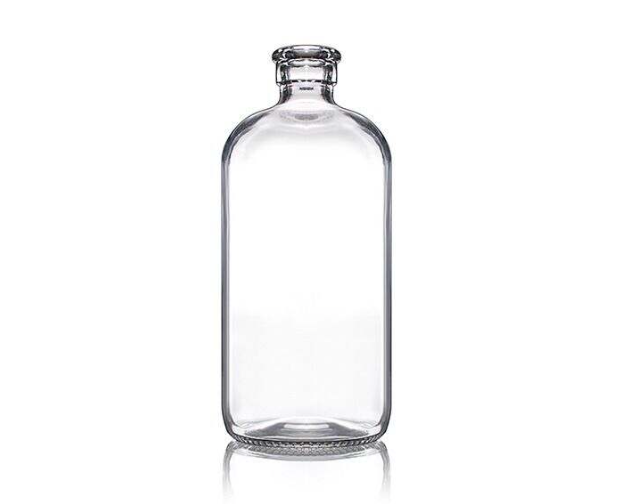 Find empty kombucha bottles such as the 32oz flint glass oil bottle with cork finish or the classic Boston round designs that consumers know and love. With so many different bottle styles, colors, and sizes, you will find a cap and container combination that makes sense for your unique sensibilities.
You also want to consider the impact that a well-designed label or logo can have on your empty kombucha bottle's overall look. A high-end label can quickly describe your product and promote your value statement. Ask yourself why customers should choose your kombucha and answer that question with your packaging.
If you're ready to discuss your brand's needs or you have questions about any of our empty kombucha bottles, reach out to BottleStore.com today. We're here to help you source products, place your order, and learn about the ideal labels for our bottles. With the BottleStore.com team on your side, you're bound to find empty kombucha bottles that suit your style.