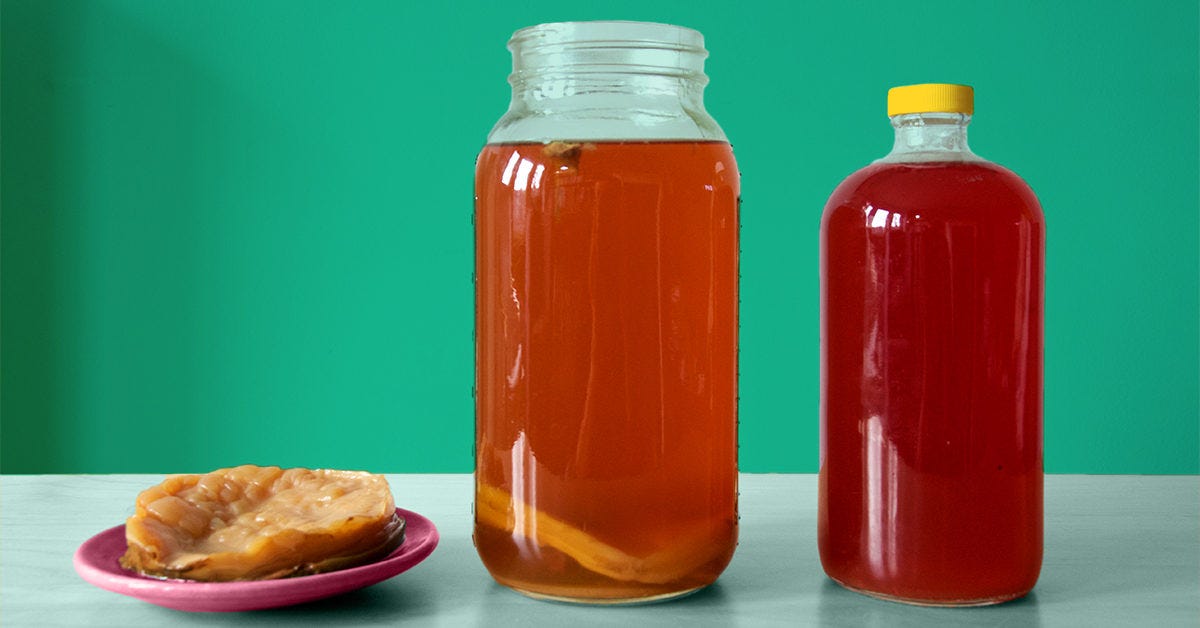 Customers shop with all of their senses but often rely most heavily on sight. What customers see on product shelves or on your website might be your brand's first impression. This is an opportunity to convince a new buyer that they should give your kombucha a try or remind a past customer why they love your flavors. BottleStore.com makes it easy to buy kombucha bottles in bulk, from bottles for probiotic wellness drinks to tart kombucha tea blends.
Using kombucha bottles in bulk can help you tackle a large-scale order, prepare for your latest product launch, or restock your retail locations in a few easy clicks. First, choose different bottle styles, shapes, and sizes to find one that connects with your branding goals. Then, add a screen-printed label, an FDA-compliant nutrition adhesive, or a sticker that shows off your logo and your brand website.
Whether crafting a tropical kombucha that includes pineapple, coconut, and passionfruit or designing a refreshing watermelon kombucha to cut the summer heat, you want your beverages to look as good as they taste. You can choose between different looks and functions, from amber-hued bottles with light-filtering properties to clear PET plastic bottles that are easier to recycle.
Once you've chosen your kombucha bottles bulk purchases, you have to pick out lids, caps, or closures. BottleStore.com lets you choose between screw-top caps, flip-top covers, and tamper-evident seals to find one that fits your kombucha visually and practically. Again, you have plenty of options, from black and white matte ribbed lids to larger caps for bulk jugs that can hold up to 64 ounces of product.
If you need help building your order, have questions about buying kombucha bottles in bulk, or want design and branding recommendations from our packaging professionals, get in touch with the BottleStore.com team today. We're here to help you choose high-quality, durable kombucha bottles that help your merchandise shine. Plus, when it comes to kombucha bottles, bulk purchases can save you lots of money!