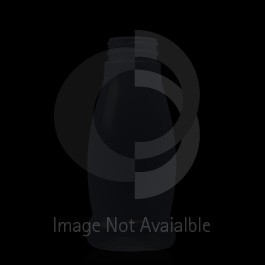 *Please remember, you are responsible for testing your product with packaging for compatibility. For more information, please click here.
Bottles Parts 101
If you wonder what different parts of a bottle is called, take a look at the video below
Product Description
1oz flint (clear glass) straight-sided glass jar with 43-400 neck finish. This US made, straight sided glass jar is ideal for cream, powder, or pill form products in 1oz size. Also common for travel size products.
Shipping / Freight Information
Carton Weight: 44 lbs.
Carton Pack: 384 pieces
Intact On Arrival Guarantee:
BottleStore.com now offers "Intact On Arrival" Guarantee. Any "broken on arrival" bottles or caps will be replaced at no additional cost to you.
All orders are inspected prior to shipment to ensure all bottles and caps are intact when they leave our warehouse
All glass items are overpacked with liquid foam technology that offers maximum protection during transit
If your've found any broken glass items or deformed plastic items during your initial inspection, simply click on the "Customer Service" link at the top of the screen and start a support ticket. Once you have received a confirmation email, please reply with a photo of the broken items and we will ship out replacement bottles or caps using UPS Ground Parcel services
Claims for broken items must be made within 5 business days of shipment receipt. Please inspect your shipment as soon as it arrive to avoid delay