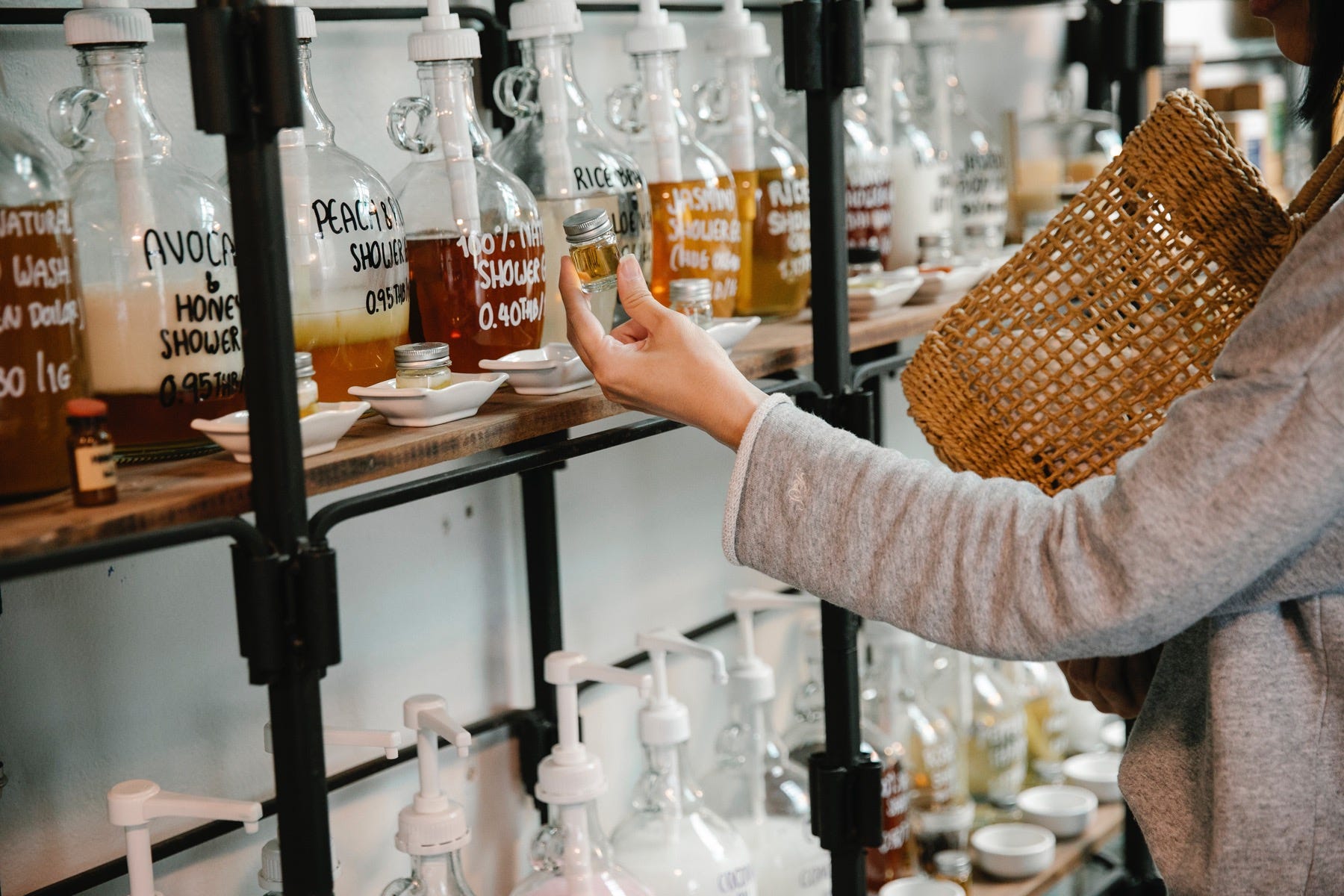 Especially in the cosmetics, beauty, and skincare industries, customers are liable to shop with their eyes first. So while your ingredients, brand story, and product reviews can all help close a sale, you have to attract your customer first, which is where BottleStore.com's 5ml cosmetic jars come in.
Our 5ml cosmetic jars make for perfect sample sizes or containers for your highest-cost items. Make the most of each sale and leave a lasting impression on your customers with our glass cosmetic jar designs.
Whether you're bringing a fresh cosmetics sample to your local trade show, asking your friends to pass out tester jars, or offering a smaller jar as a free bonus with any purchase, our 5ml cosmetics jars are great tools for marketing, brand awareness, and business growth.
Plus, 5ml cosmetic jars are a breeze to personalize with brand logos, closure labels, and product details. Do you work with only the finest local ingredients? Is one of your scents a proprietary blend that you spent years perfecting? Whatever your needs, you're sure to find 5ml cosmetic jars to match.
Tell customers about your products visually with the perfect combination of durable 5ml cosmetic jars and compelling graphics. You can also personalize your closures by choosing between finishes, lid types, and colors. BottleStore.com has a wide selection of cosmetic jars with lids and skincare containers wholesale.
Design visually appealing 5ml cosmetic jars for wholesale orders or mix and match options to test different containers for a new launch. With our 5ml amber glass dropper that's perfect for fragrance samples and essential oils, you can personalize an assortment of diverse products to fit your line.
From fresh-faced entrepreneurs to beauty industry veterans, we have something for everyone. Get in touch with BottleStore.com to learn more about our 5ml cosmetic jars and personalize your first design and closure combinations. If you take your skincare brand seriously, you'll want containers from the finest cosmetic glass jar manufacturers like BottleStore.com!