Welcome To Bottlestore.com
The Enduring Wholesale Resource
As one of the leading packaging solutions experts in the world, Bottlestore.com is the enduring wholesale resource for bottles, jars, and nearly every other container you could imagine. We specialize in furnishing small businesses, entrepreneurs, and burgeoning brands across a broad spectrum of industries with plastic, glass, metal, and an enormous variety of caps/closures. Our expansive inventory of Food / Beverage bottles and jars is unparalleled in the U.S. Our extensive array of packaging capabilities for cosmetic manufacturers in search of creative or eye catching containers is second to none. Small businesses from dozens of industries, motivated entrepreneurs, and ambitious startups rely on Bottlestore.com for premium packaging products, when quality standards can be nothing less than exceptional.
BottleStore.com strives to be the most comprehensive bottle and container resource available. We are here to make your search for high-quality packaging as simple as possible. We'll work with you every step of the way to ensure you are completely satisfied with your purchase. Our goal is to earn your business for the long haul.
Need a custom order? Our parent company, O.Berk, is the industry leader in designing, developing, and manufacturing custom packaging solutions. The O.Berk team of packaging experts are available ready to discuss your customization requests and help you reach your manufacturing milestones with each order.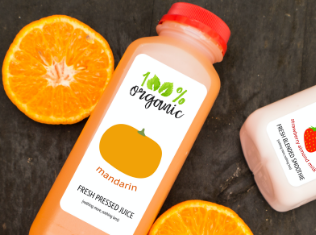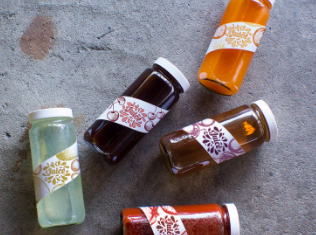 What Do We Provide
Bottlestore.com is the most adaptive, reliable, and customer-service focused packaging solutions provider in the U.S. We provide an extensive inventory of glass, plastic, metal, and custom containers to support the production and packaging efficiency of countless retailers in the USA. Aside from delivering premium quality packaging products at wholesale prices, we provide our customers with over 100 years of expertise in the packaging industry. Our dedicated team of packaging experts specialize in working directly with brands of all varieties to deliver a perfect packaging solution, designed to support "the bottom line" while captivating consumers.
Speaking of the bottom line, Bottlestore.com prides itself on delivering the bottle or container you need, with the cap or closure you want. Our expansive inventory of caps and closures were selected based on the latest packaging trends and are ready to pair with your preferred container. Are you looking for innovative packaging design? You've come to the right place : we provide the inventory, expertise, pricing, and reliability you need to be successful in business. It's just that simple.
What Can You Expect From Bottlestore.com?
Aside from our first-class customer service and team of packaging experts who are ready to assist you, you can expect premium quality products at wholesale prices. With hundreds, upon hundreds, of in-stock and ready to ship containers to choose from - Bottlestore.com can deliver the packaging solution you need, when you need it.
Undecided between a few different products or closures? Not sure whether a particular product meets compatibility standards? No problem. BottleStore allows you to order samples for compatibility testing so you can have confidence of knowing your product will perform the way you need it to.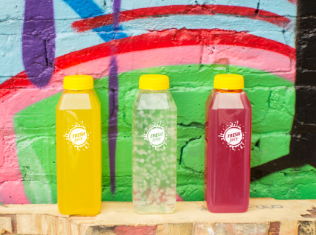 Who Buys From Bottlestore.com?
Our customers are as diverse as our inventory. From craft beer brewers, spirit distillers, beekeepers, farmers, juice makers, and beverage entrepreneurs to hot sauce specialists and an entire universe of small business owners - Bottlestore.com delivers packaging solutions to a broad spectrum of industries. We specialize in working with Food & Beverage manufacturers, Health & Beauty brands of all varieties, and companies which produce Industrial products or home goods. Discover the variety of speciality products we stock by visiting our Industry Catalog. Looking for something unique that doesn't fall within our current industry catalog? No problem. Contact us now - we can assist you with locating a product that suits your needs, within our existing in-stock inventory. Many of our customers come to us with in need of packaging solutions which can be quickly fulfilled - no other resource online maintains a larger, in-stock, inventory of ready to ship bottles, jars, jugs, and vials!
Leading Through Innovation
We are defined by our industry focused approach to packaging solutions. What does that mean? Whether you're looking for an ergonomically designed beverage bottle or a distinctive candle jar, we are committed to providing our customers with an in-stock and ready to ship inventory of containers, perfectly paired with caps or closures. Our extensive inventory of practical and affordable containers was selected by our packaging experts to help your business entice consumers and build brands. The versatility of our packaging solutions empower manufacturers with containers made from resilient materials. Our expansive inventory of plastic, glass, and metal containers are produced using the most reliable, time-honored and tested manufacturing technology - guaranteeing that each and every container reflects premium quality standards.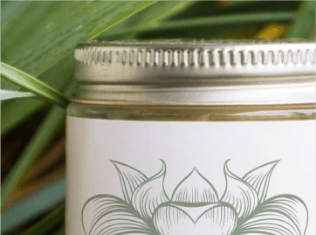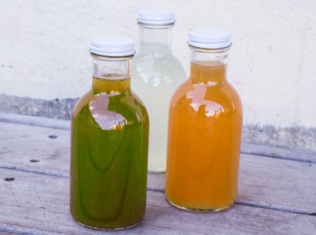 A Century of Packaging Solutions
As a division of the O.Berk Company, Bottlestore.com benefits from over a century of packaging industry expertise. Founded by Osias Berk in 1910, the O.Berk Company evolved over the past 110 years to become one of the leading wholesale container purveyors in the United States.
Experience is the best teacher, and you would be hard pressed to find a packaging resource with more industry specific experience than O.Berk and BottleStore.com. One of the distinctive qualities which sets O.Berk apart from other industry retailers is actually quite simple : adaptability. Despite the challenges of the past century, O.Berk has remained a resilient enterprise that supports countless businesses across the U.S.A. From humble beginnings in the 1900's, O.Berk has evolved to become one of the leading innovators in manufacturing custom packaging solutions.
Many O.Berk customers arrive with nothing more than a vision, which quickly becomes an iconic product that stands out on the shelf. Utilizing state-of-the-art technology to design packaging solutions and create custom containers, O.Berk can support enterprise product manufacturers as they strive to bring new product lines to market. If you're looking for an enterprise level partner with unsurpassed product customization and design capabilities, be sure to explore OBerk.com.
Looking Ahead to The Future
As thought leaders in the packaging industry, we are constantly striving to improve our products and packaging solutions to furnish business pioneers and innovators with the resources they need to grow. Consumers expect quality and innovation in just about everything they purchase, which is why we strive to provide products which reflect nothing less than impeccable and unwavering quality.
As the U.S. economy shifts in favor of sustainable packaging, creative containers that engage niche audiences, and delivery efficiency - Bottlestore.com is 100% committed to providing our customers with the packaging solutions that foster growth and meet tight manufacturing deadlines. We are adapting key areas of our supply chain management and warehouse logistics to ensure our customers can depend on our products for decades to come.
While we are a retailer of containers, adapting to market conditions and delivering practical business solutions is what we do best. We look to the future of the packaging industry with confidence, knowing that no matter how the manufacturing market pivots, or the expectations of consumers evolve, we will rise to any challenge and support the businesses who rely on us to be their packaging supplier.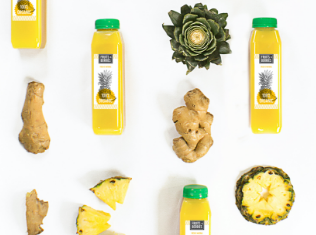 Browse from Hundreds of Container Choices