Glass Jars for Skin Care Products

From skin cream samples to pump-top face lotions, BottleStore.com offers dozens of glass jars for skincare products that you can personalize with finishing details like closure types and glass styles. We produce colorful glass designs, light-sensitive containers, and tight-sealing jars to keep your skincare lineup fresh and light.
Between our clear wide-mouth round glass bottle and our straight-sided glass designs, we offer plenty of diverse glass jars for skincare products to match your brand aesthetic. BottleStore.com can help you find the perfect look for a new product release or refresh a best-selling cosmetic line with a modern, stylish design.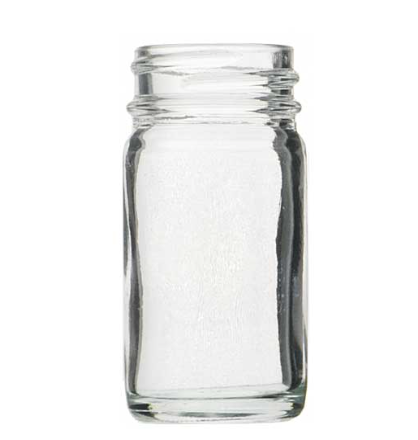 Design one of our 1 oz sample glass jars to contain a high-quality skincare serum or a lotion sample that you can pass out in stores. Or, you can create a bulk lotion bottle using one of our larger paragon designs or rounded glass jars for skincare products.
By using BottleStore.com's glass jars for skincare products, you can also ensure greater brand cohesion. When you develop a cohesive product lineup, it's easier for customers to build brand recognition, spot your products on shelves, and recommend them to their friends and family members, effectively growing your business.
Personalize glass jars for skincare products that will help you stand toe-to-toe with the biggest names in the cosmetics industry or customize sample jars that will help you get an exciting new vegan beauty product ready for a soft launch.
Use several jar sizes to experiment with product lineups and find complementary designs. If you need skincare containers, wholesale discounts can make a big impact on your bottom line, whether you need frosted cosmetic jars or 8 oz cosmetic jars for wholesale purchase.
Whether you pair a matte black twist-top lid with a 4 oz sample round jar or you combine a liquid-dispensing lid with our Boston round designs, you're able to create memorable glass jars for skincare products of any style. BottleStore.com has all the cosmetic jars with lids your company could ever need!