Hot Sauce Bottles for Canning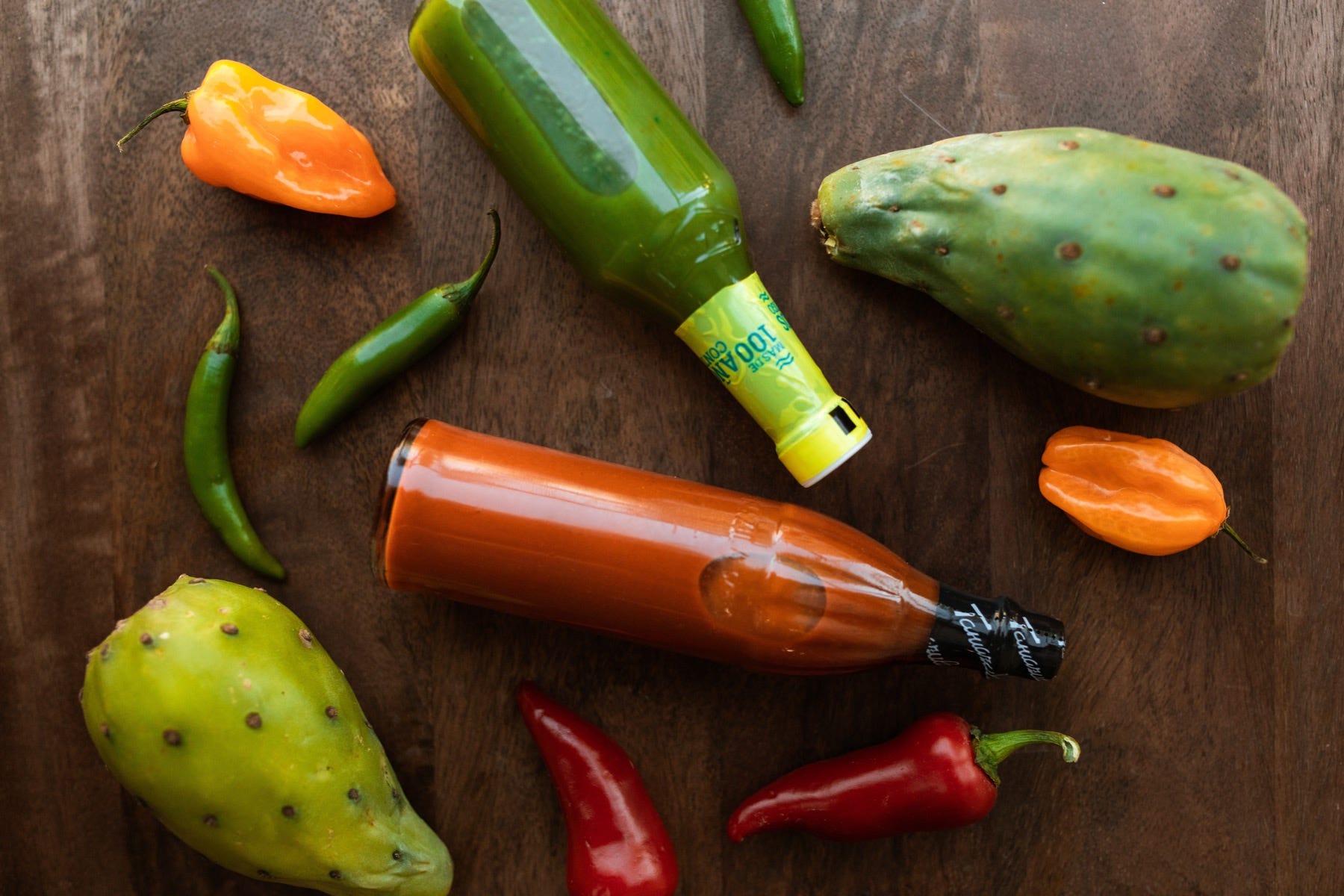 What makes the hot sauce industry so intriguing for small businesses is the fact that it isn't dominated by any one brand. In fact, if you combine the market share of the three biggest brands in the industry (Tabasco, Frank's, and Sriracha), they only make up roughly a third of total hot sauce sales each year!
This leaves plenty of room in the market for boutique producers to sell their artisan hot sauce bottles. If you need hot sauce bottles for canning, BottleStore.com has a wide variety of options to suit your manufacturing process.
Canning is a relatively common process for making hot sauce, especially on a small scale like a boutique food producer. You'll need to combine peppers, tomatoes, vinegar, and pickling salt in a pot and bring it to a boil. Once it's boiling, you can lower the heat to a simmer.
When the tomatoes and peppers soften (roughly 20 minutes later), you should run your sauce through a food mill. Then, you can return it to the pot and boil it again before pouring it into your hot sauce bottles. After you soak the filled bottles in a water bath for 10-15 minutes, your hot sauce bottles for canning are ready for storage!
One of the big advantages BottleStore.com has over our competitors for hot sauce bottles is our generous bulk discounts. If you place a wholesale order with us, we'll provide significant savings, boosting your bottom line while ensuring you have plenty of hot sauce bottles for canning ready to go.
Having trouble deciding which of our many options is your best bet? Contact BottleStore.com today and we'll help you find the ideal hot sauce bottles for canning. If you want to try before you buy, we'll even send you a sample bottle free of charge! It's just one of the many ways BottleStore.com makes life easy for your hot sauce bottle business. We look forward to hearing from you!