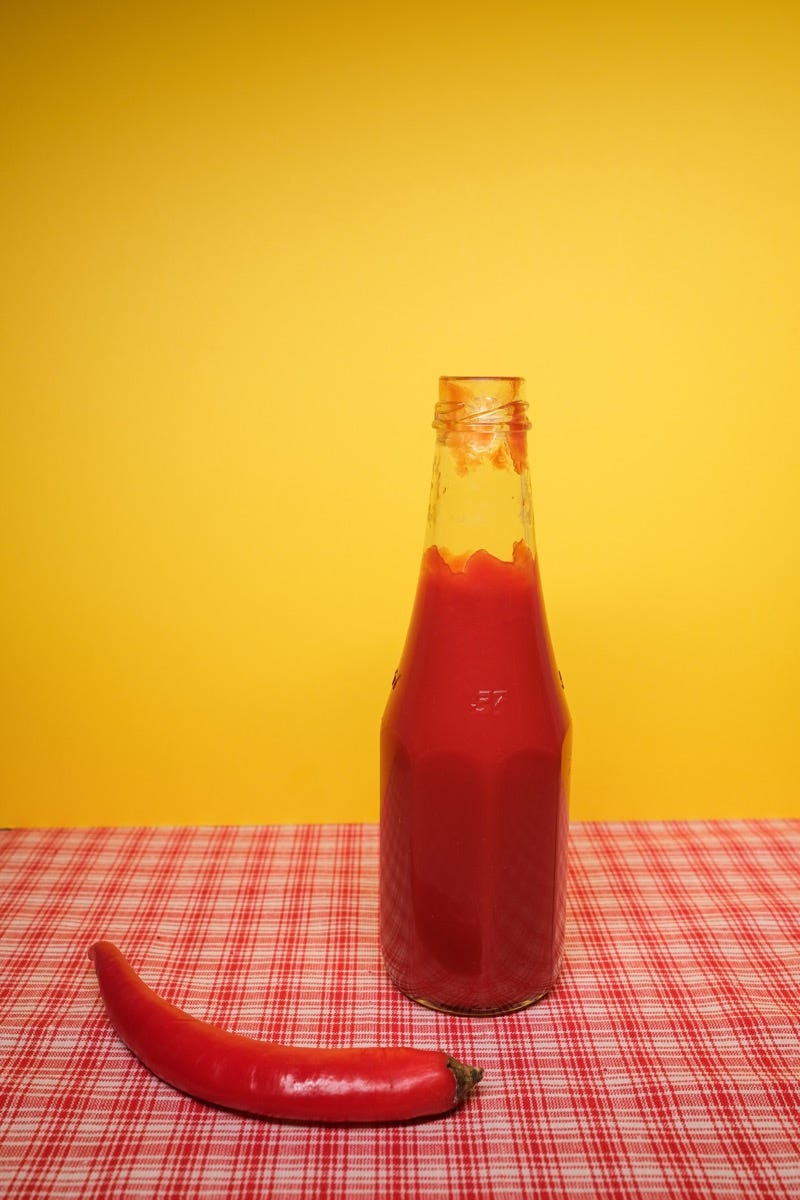 In the last decade, no condiment has gained more market share than hot sauce. In 2013, the hot sauce market was worth about $550 million. By 2018, that figure had jumped all the way to $700 million, nearly a 25% increase. By 2027, industry analysts at Fortune Business Insights predict that the market for hot sauce bottles will exceed a whopping $3.75 billion!
As you might expect, now is a great time to own and operate a hot sauce company. While plastic bottles also get some use in this industry, most consumers strongly prefer glass hot sauce bottles. At BottleStore.com, we have a vast inventory of various sizes and shapes of hot sauce bottles, allowing you to find the perfect options for your business needs.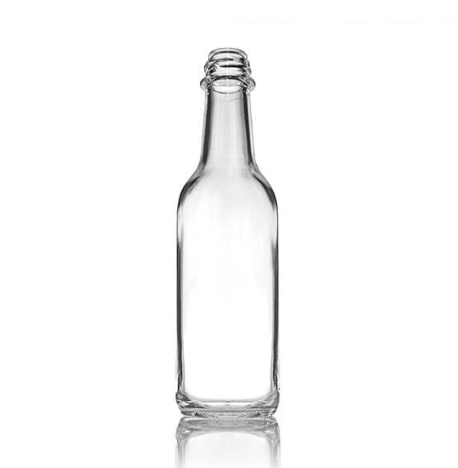 Our popular selection of glass hot sauce bottles in bulk includes options as small as 100 milliliters and as large as 16 ounces, giving your business plenty of options. BottleStore.com customers rave about our five-ounce flint glass "woozy sauce" bottle, which is the ideal size and shape for hot sauce bottles.
As with all of our glass hot sauce bottles, this one is 100% recyclable and made with food-safe glass. This five-ounce bottle has a straight body panel design, which makes it incredibly easy to add your custom hot sauce bottle labels, or even to print your labeling information right onto the bottle itself!
Anytime you order wholesale glass hot sauce bottles, there's an understandable concern that some of them may break, chip, or become otherwise damaged during the shipping process. At BottleStore.com, you won't need to worry about this at all! That's because of our intact-on-arrival guarantee that ensures we will replace any broken bottles at no additional cost.
If you would like some help finding the ideal hot sauce bottles for your manufacturing process, or if you'd like us to send you a free sample of your chosen bottle, give us a call today! Our representatives will be happy to help you find what you need from our inventory, and they can also discuss our generous wholesale discounts to keep your costs as low as possible.