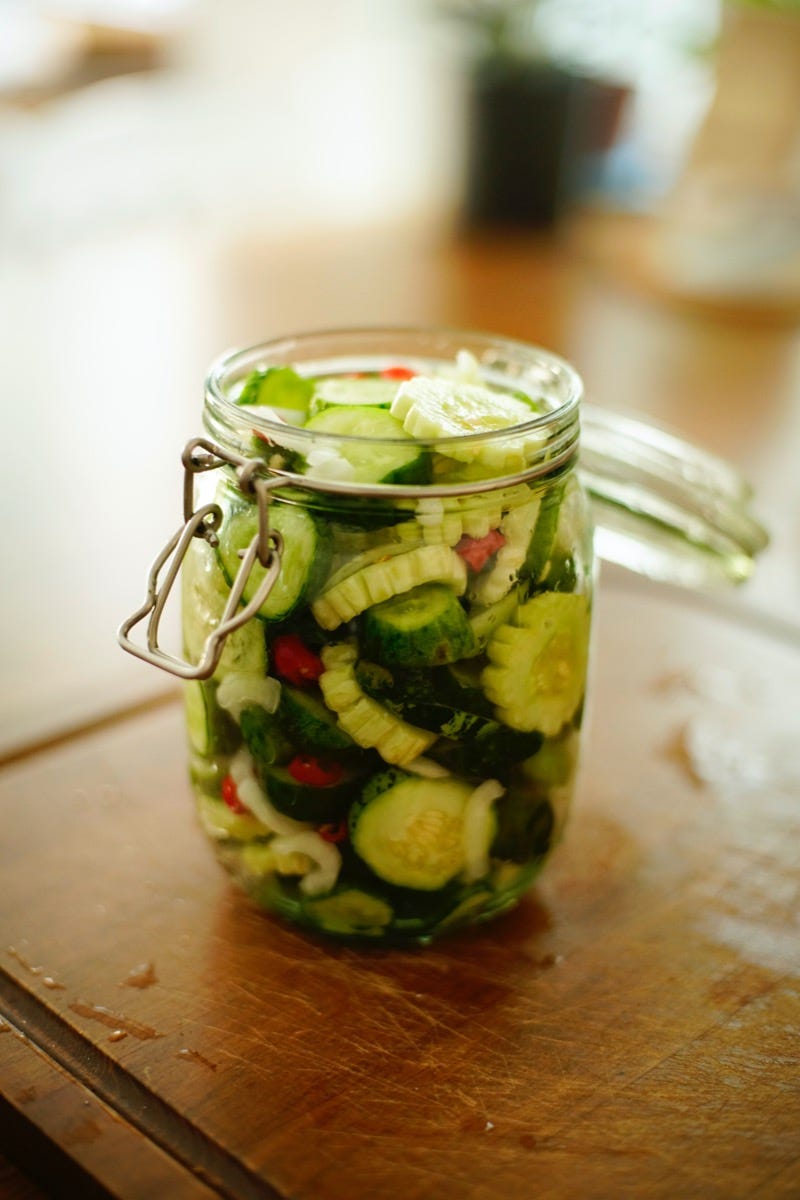 Ready to release a bulk jar of your favorite pickled products or a more extensive selection of pickles, condiments, or poached fruits? We have pickling jars large and small that you can mix and match with different lids, caps, and closures to find the perfect combination.
Whether you run an independent pickling operation, you're experimenting with pickling for the first time, or you're getting ready to release a new product to the market, the assortment of pickling jars and large bottles from BottleStore.com can help you succeed. Beyond bottles and pickling jars, large containers are ready for your choice of several caps and closures to complete your package. Then, you're ready to ship or stock your shelves with the finishing touches.
Bottles like the one-gallon flint economy round glass jar and the 32-oz flint mayo round glass jar are the perfect large-size pickling containers for direct-to-restaurant sales, in-store partnerships, eCommerce launches, and more. It's easy to personalize our large pickling jars even further with adhesive labels, screen-printed designs, and branded stickers that show off your logo, tell your company story, and show your customers why your pickled products are the best.
If you need help deciding between different bottles or want to learn more about BottleStore.com, reach out to us today. We have a team of bottling and pickling professionals that give you some guidance as you work on your next product release or create a sample that you can shop around to your different partners.
You can also request a few different tester bottles to verify product compatibility and discuss our industry-leading shipping guarantee and closure options with our team members. Contact us to learn more about bottling, pickling, and jarring choices using our pickling jars, large or small. With plenty of unique packaging solutions, you're sure to find one that perfectly aligns with your business needs.