70-400 Black Threads and Knurled Edge Metal Screw Cap - No Liner (Gold Bottom)
Made in the USA
Tin-plated steel for maximum compatibility
Compatible with glass and plastic jars with 70-400 opening such as candle jars
Thread and knurled edge side finish for easy grip and turn operation
Additional Information
More Information

| | |
| --- | --- |
| Carton Pack | 100 |
| Price Per | $0.61 |
| Neck Finish | 400 |
| Neck / Closure Diameter | 70 |
| Color | Black |
| Material / Resin | METAL |
| Diameter / Width | 72.5mm |
| Item Length | N/A |
| Height | 10.86 |
Shipping / Freight Information
Metal tin-plated closures make for a great addition in the candle, bath salts, aromatherapy, and a host of markets in creating a complete package. Metal closures can instill a sense of high-quality not only of the packaging, but also the contents inside. This closure is highly compatible with mildly acidic product, alcohol-based, oils, and water-based solutions. This closure is certainly one to enhance shelf presence and maintain package integrity.
Pair this closure our 8oz Amber Straight-Sided Cream Jar with 70-400 neck for an exciting package. You can find this complete package often in candle products, bath salts, sugar scrubs, aromatherapy, and a host of applications requiring a high formula compatible closure and a container capable of providing protection for light-sensitive ingredients.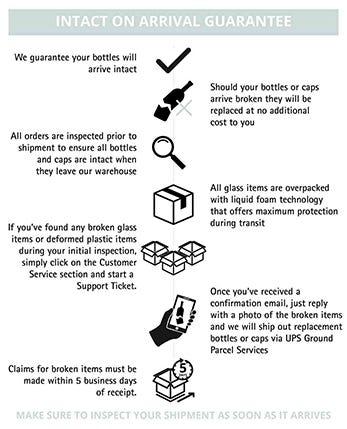 Customer Reviews
poor quality

I ordered 100 lids and half of them were damaged. The metal is thin and fragile and the paint is poor quality too. Some lids arrived bent. I was offered a refund for the defectives ones but still not had refund for the shipping. I do not recommend.

**BottleStore Response**

Hi Marie,

We apologize for any inconvenience. Someone from our team is looking into this and will reach out to you to help you get this resolved.

Ok missing lids

I'm missing 6 lids from my order. They came loose, thrown in a paper bag. Now I have 6 unusable jars.

**BottleStore Response**

Hi Kami ,

Apologies for any inconvenience. Someone from our team is looking into this issue and will reach out shortly.

Great tops if they don't arrive damaged

I ordered 1 carton (100 lids) and 60 of them were damaged as they were just thrown in a large paper bag inside a HUGE box, without any sort of packing supplies. I was absolutely baffled as to why a shipping department would think packaging something the way they did was a good idea. Jolie in Customer Care remedied the situation, which I was very grateful for. (Jolie gets 5 stars!) I had to stress to her that the previous packaging was awful and that the next set needed to be packaged more securely. The replacement batch came packaged so snug -- exactly how it should have been sent in the first place. Once that was all sorted, the lids fit perfectly for 9oz jars I purchased elsewhere for my candle business. If they can keep the packaging up to par where I only have to have one transaction to get the lids properly, they'll get 5 stars.

Great

Works perfectly for the 8 oz amber jars.

Container Tops

I ordered these as lids for containers I had previously purchased from somewhere else. They fit my containers perfectly! I'm glad the sizing is listed and the descriptions on your products are accurate, helped me out a lot.

Frustrated

I have ordered from this company several times for one item, specifically. Each time I've ordered this bulk item, most pieces deliver damaged. I've contacted support and replacements were sent out in better condition. The last encounter resulted in the website restocking this item in a different color w/out updating the details, so I placed the order and to no surprise, the item delivered damaged, but now in a different color. I'm sure you're probably thinking: 'why continue to spend money and expect different results.' Trust me, I'm asking myself this questions, as well. So, I routinely contacted support, who requested I send pictures (integrity questioned) and a new batch was sent out. Replacement received; however, with same incorrect color. At this point, I'm frustrated and decide to shop elsewhere. The person who assisted me was apologetic and stated she would reach out to her marketing team to have the item updated on this site. The "(Gold Bottom)" you see within this description was placed there because of this very issue. Fast forward, the person that I spoke to got back to me with "we no longer carry this color [copper bottom], so we will refund you and give you a percentage off your next order." This conversation began 5/4/20 -- here we are 7/2/20 and I have yet to receive my refund. I have called and sent e-mail several times only to be told an e-mail was sent to management and accounting. Unacceptable and disgraceful. This is not how you do business! This is just the first of few steps I will be taking on this issue.

**Bottlestore Response**

Hello Latoya,

We apologize for any inconvenience, we have someone from our team looking into this for you and will reach out shortly to help resolve this issue.